The Douglas Trilogy
True Stories from the
Scottish Wars for National Independence
IN THE SHADOW
OF
MY TRUTH
The story of the
BLACK DOUGLAS
But to Scots...it is the story of the
THE GOOD SIR JAMES
Scotland's Most Beloved Knight

Scotland's Most Beloved Knight
Deborah Richmond Foulkes, FSAScot
M

arches with the Douglas Clan during the 2009 "Gathering" in Edinburgh
Our latest book - FLAMES OF MY TRUTH, the Tragic Execution of Janet Douglas. Purchese all our books, including the Douglas Trilogy at all online Retailers in Paperback, Hard Cover and E-Books, Kindle
A Douglas! A Douglas!
Hear the war cries…feel the passion
Scottish History comes alive
The sequel to the 'Braveheart Legacy'
From author, historical researcher
Deborah Richmond Foulkes, FSA Scot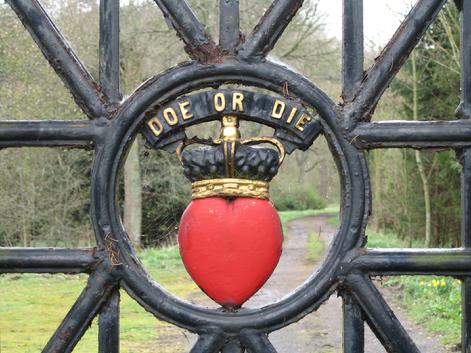 The Douglas Gates at Kelso...one of the several pictures taken by Borders Photographer John Peters for The Douglas Trilogy;his site may be accessed from this image
This site is dedicated to the men and women who courageously served their country...the warrior poets who made the ultimate sacrifice that we might live in Freedom...and to the mothers, fathers, sisters, brothers, friends and lovers...left behind to keep their memories sacred.
Saor Alba! Ooh Rah!
Website powered by Network Solutions®