Historical References from the National Archives of both England and Scotland...Medieval Charters, Receipts and Documents from the Rolls of the Pipe...including the Notorious Ragman Roll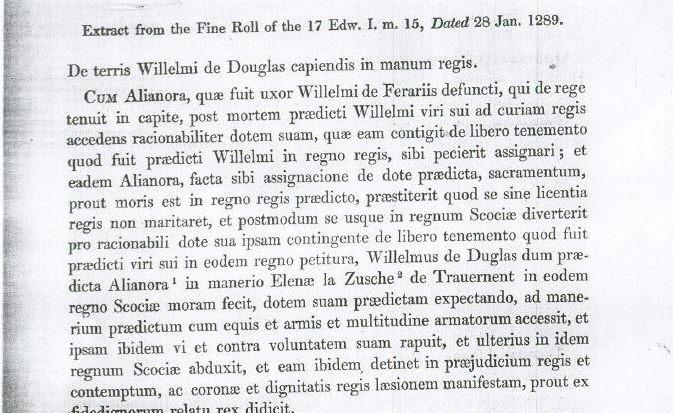 January 1289: part of a letter from Edward I concerning William le Hardi and Eleanora Douglas; the abduction of Eleanora from Fawside in Tranent and trespass of marriage, published by Joseph Bain 1881.
Bail Receipts May 1290 of Eleanora relic of de Ferrers for the release of William de Duglas. (National Archives, Kew, Surrey, England)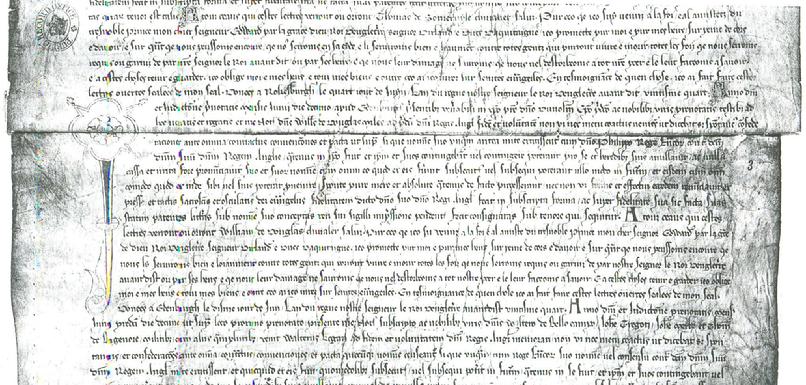 William le Hardi Douglas signed the Ragman Roll twice in 1296: the first time was in Edinburgh on 10 June; the second was on 28 August in Berwick on Tweed. (National Archives, Kew, Richmond, Surrey)
Three Douglas Seals from the Ragman Roll 1296: Sir William le Hardi Douglas, Lord Douglas; Freskin de Douglas; William, son of Andrew Douglas, Linlithgow.(National Archives, Kew, Surrey, England)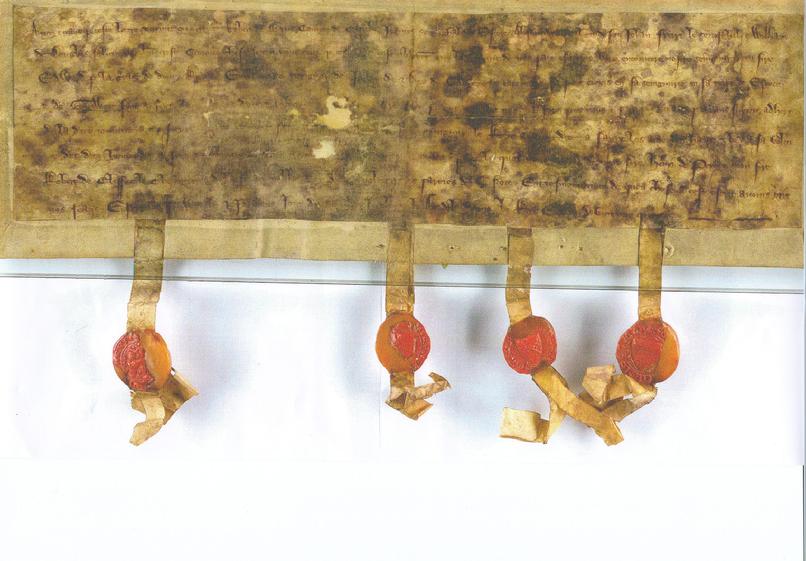 The Capitulation at Irvine was signed on 9 July 1297 by Robert Bruce, James the Steward, Alexander de Lindsay, John, brother of the Steward, and William de Douglas. (National Archives, Kew, Surrey, England)
| | |
| --- | --- |
| Recreation of William le Hardi's seal from the 1270 Selby deeds just before he left on Crusade as a young squire | Drawing of the seal used by Sir William le Hardi Lord Douglas from 1288 to 1298 |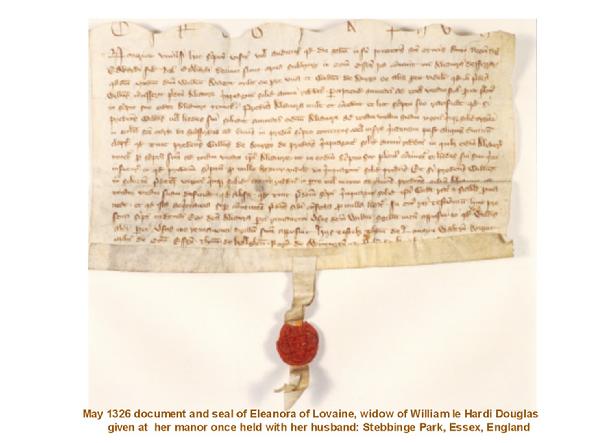 Rare medieval document and seal used by permission of the British Library; the May 1326 deed of Eleanora de Lovaine, widow of William le Hardi Douglas.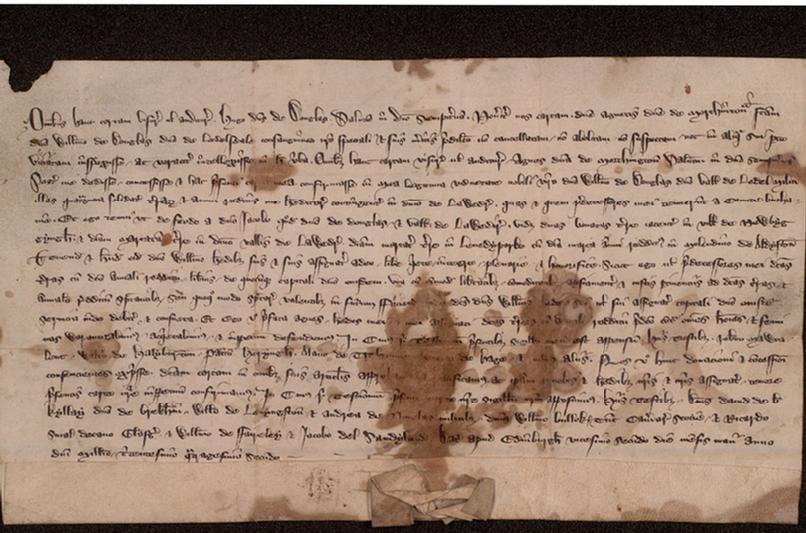 The Charter of Confirmation of Hugh Lord Douglas in 1342 as the brother and heir of the Good Sir James; used here by permission of the National Archives Scotland and the Douglas-Hamilton family who owns these original documents
Website powered by Network Solutions®